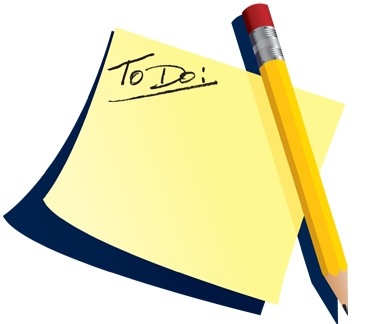 I don't really have a bucket list, that list of 10 things I'd like to do before I die. Not really—although I've had something of a short mental list that I'd compiled over the years. Two of my major ones were accomplished last year: I published a book, and I got to see Toad the Wet Sprocket in concert for my birthday. Okay, so perhaps not that exciting, but there you have it. One unfulfilled item is to visit the British Isles, especially Ireland and Scotland. Some day, perhaps.
One thing that was not on my list was to have triple bypass surgery, which I had last Thursday. It wasn't nearly as fun as seeing Toad, but way more exciting. Last Wednesday I was getting winded doing yard work, and knew that I shouldn't be. I drove in to the hospital, and the cardiologist set up an angiogram for the next morning. That procedure was quick, and a couple of hours later I was being wheeled down for open-heart surgery. When I woke up, I had a Frankenstein-like scar down the front of my chest. On a scale of 1 to 10, the pain was about a 13. A part of me wanted scream, "Freedom!" (Braveheart reference). A freaky experience, to be sure.
I'm home now, and doing well. I have very little pain and feel quite energetic, but can't do anything for 4-6 weeks (lifting limited to 5 pounds—I can't even pick up the cat).  The reality really hasn't sunk in, it all went by so quickly. But, I'll have plenty of time to think about it. What I am aware of is that I now have a chance to add a few more items to my bucket list. Feel free to make any suggestions.
In the meantime, I have a lot of free time and so will catch up on my reading, and will blog more. Just a warning…